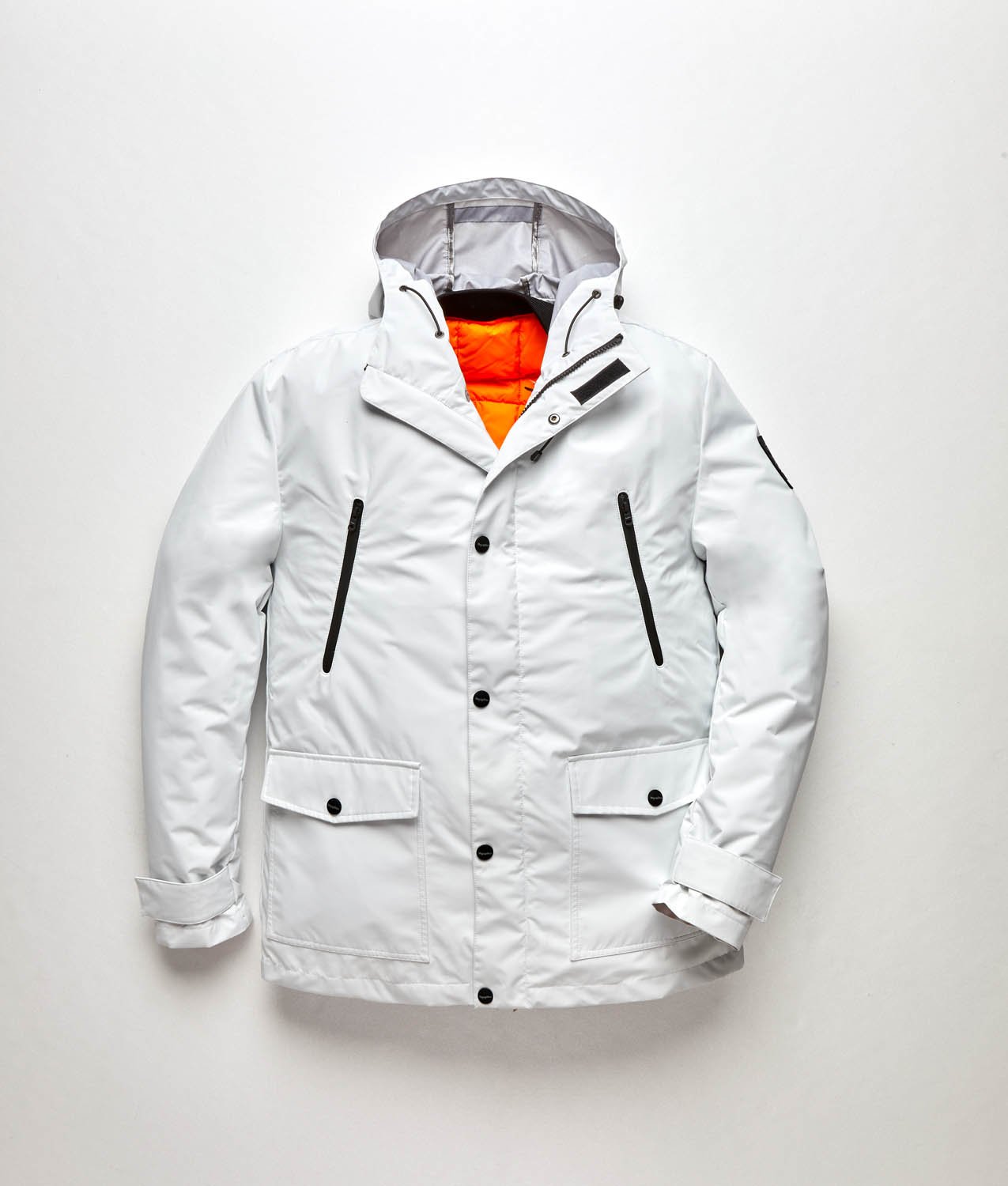 Product picture may not reflect selected color
WINTER REFLEX JACKET
$ 499.99
Check every box you can think of. Stylish. Warm. Unique. Functional. The Winter Reflex is distinctive because it has it all. Firstly, it features a detachable, inner quilted jacket that is stylish in its own right. But then it throws on more. It's wind and waterproof and features adjustable cuffs, hood, waterproof zippers and plenty of pockets for storage.
Color:
White / Orange
Black / Blue
Qty:
Availability:
Please select the options to display the availaibility
description
Workwear is functional. Fashion isn't always. But the Winter Reflex Jacket packs so much into it that you will not only have a unique style but the versatility and function to stare down any wintry conditions.
MicroFlock Eco-Down insulation backed up by an inner detachable jacket for layers of warmth
High-performance engineering results in jacket being water and windproof plus extra warm
Adjustable cuffs and hood to seal out drafts
Premium inner jacket looks great if you want to wear it on its own
Waterproof zippers on all pockets to protect your electronics
California Prop 65
What is California Proposition 65?
California Proposition 65 is a law that exists only in the state of California that requires manufacturers and businesses to identify any potentially harmful chemicals that may be used in the manufacturing or production of their products. It only impacts products sent to California..
Why is this information here?
California has their own standards as to how many parts per million a product can contain of any one of over 800 chemicals before it is considered harmful. The state of California classifies chemicals as being harmful for either cancer or birth defects. If a manufacturer has a product that contains one of these 800 chemicals in quantities above the standard California sets, then they are legally bound to notify the consumer by labeling the products, and other means.
Why is RefrigiWearメs including this about California Proposition 65?
RefrigiWear 1954 cares deeply about the safety and health of the people using our products. And our products are 100% safe. We have decided as a company to go through the extensive process of testing all potential hazards across our entire catalog of products. If we identify a product that may contain these chemicals, even if it doesnメt exceed Californiaメs standards we label our products for customers to consider. Further, while this technically only applies to citizens of the state of California, we have been applying the Proposition 65 labeling and notification requirements to ALL of our customers around the world.